Full Line of High Quality Machine
Grade Polypropylene Strap
SeoJin Band Co., Ltd. (SJ) operates facilities in Yang-san City, Korea. We are the leading manufacturer and supplier of PPstrapping band to industries with both general and specialized packaging applications. Virtually any product, which is secured or shipped, can benefit when plastic strapping is used. Since our inception in 1988, SJ has built a solid reputation as an innovative leader in the non-metallic strapping market. SJ operates one of the largest non-metallic strapping manufacturing facilities in the Korea, located in Yang-San City, near Pusan port. There we manufacture a complete line of strapping products including machine grade, controlled elongation and high tensile. Our employees are skillful and working environment is clear. To make customers satisfied, we always try to keep the quality of our system process. The factory, placed in research center and head office, proceeds every phase of mass production and product checks. We will do our best to be a healthy company with great growth potential and competitiveness. Thank you for your support to our company.
Due to our large line of plastic strap all our products are not listed. If you do not see a product on our website that matches what you are using, please call
82-10-7151-0868 or email to seojinband@hanmail.net.
We will be happy to review your strapping requirements in detail and work to
match your needs with the right strapping product.
WAYS TO CONTACT US
¤ıCompany name : Seo Jin Band Co.,Ltd
¤ıTel : +82.55.375.7677~9
¤ıFax : +82.55.375.7678
¤ıH.P : +82.10.7151.0868
¤ıAddress : 872-3 , bukjeong-Dong, yangsan-si, Gyeongsangnam-do, KOREA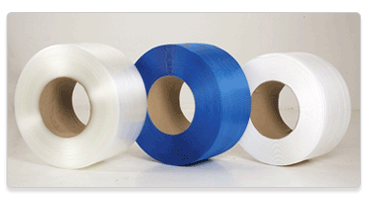 | | |
| --- | --- |
| | 1/4" (6mm) Polypropylene Strap |
| | |
| --- | --- |
| | 3/8" (9mm) Polypropylene Strap |
| | |
| --- | --- |
| | 1/2" (12mm) Polypropylene Strap |
| | |
| --- | --- |
| | 5/8" (15mm) Polypropylene Strap |
| | |
| --- | --- |
| | 3/4" (18mm) Polypropylene Strap |